Work has begun on FOUR sequels to Avatar, James Cameron reveals dates
4/22/2017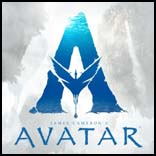 The original 2009 3D blockbuster won three Oscars for its stunning visual effects, cinematography and art direction.
In a Facebook post Cameron wrote: "Great to be working with the best team in the business!
"Avatar takes flight as we begin concurrent production on four sequels.
"The journey continues December 18, 2020, December 17, 2021, December 20, 2024 and December 19, 2025!"
He included an image of the Avatar team alongside the post on the film's official Facebook page.
The first sequel had originally been due out in 2018 but Cameron said last month that it would not be possible to make that deadline
________________________________________________________________________________________________________________________________________________________
James Cameron: A Filmmaker's Odyssey book out now in France
4/7/2017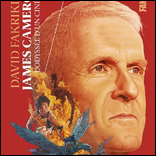 A great new book on James Cameron and his work with a new approach has just been released in France by David Fakrikian. It is planned to be released in US in the future. Read one of the reviews below
"The Odyssey". The choice of this term to titulate his monograph devoted to James Cameron, curiously the first in France, gives a key to understanding how to apprehend this work. The filmmaker is the Ulysses of our National Homer, David Fakrikian. As in the Greek epic, his hero will have to overcome a thousand or more fantastic vicissitudes and confront opponents, especially cyclops (producers) by legion. James Cameron's odyssey is a sea-color gesture to showcase his hero's exploits and the author's alert style takes you to the very first pages. It is a thrilling work to read, a great novel of action, and an erudition to any test. As for the modest "filmmaker" of the subtitle, it is obviously a litote since for David Fakrikian, Cameron is THE filmmaker.

In the foreword, the author explains that the information distilled throughout the book comes from interviews published throughout the career of Cameron, archived methodically all these years, as well as testimonials from collaborators more or Less collected by the author over time. Suffice to say that this sum is the synthesis of thirty years of passion on behalf of David Fakrikian, the No. 1 fan of James Cameron in France. Let us not deceive ourselves: here, it is the legend that is printed; Which changes a little the Anglo-Saxon biographies that would sell father and mother to dismantle geniuses, point their contradictions or bring them back to their simple terrestrial condition. All the famous moments of the Cameronian gesture are therefore beautiful and well there with the concern to give them that form called destiny: Cameron who enters the assembly room of Piranhas 2 to put his film back in the back of the financiers; Cameron who regularly insults on his tray producers who came to ask him for accounts; Cameron who misses drowning on the filming of Abyss, Cameron facing the rumors of disaster to come during the interminable post-production of Titanic. For Fakrikian, Cameron will always be a free and fighting spirit struggling to live up to his imagination. Even after he had crowned himself "King of the World".

Sometimes David Fakrikian is not afraid to borrow some shortcuts. In the mid-1980s, Cameron, who was not yet the prophet of our time, was often demolished by the press. Fakrikian, to illustrate the stupidity of his detractors, quotes a diatribe to the flamethrower of Frédéric Mitterrand against Aliens, the return accusing the film of military apology by hiding behind extraterrestrial enemies to show that the enemy, Or, has no humanity (at the same time, Cameron had just co-signed the scenario of Rambo 2). But strangely, no reference to the magazine Starfix in which Christophe Gans and Bernard Lehoux had taken to Terminator and Aliens with arguments not so distant, although formulated less virulently. Same for Titanic. When the film comes out, it's a public and critical success, yet Fakrikian comes up with a paragraph about Kenneth Turan's negative criticism titled "Titanic sinks again" which Cameron felt compelled to answer. It is the cute sin of geeks: long a minority or discredited, when they had the power in their hands, they came to consider that whatever resisted them no longer had the right to quote. The King is not criticized.

In the same vein, one can regret that Fakrikian no longer explores the contradictions or the less shiny aspects of the personality of Cameron. Personally, a particular scene always disturbed me in his filmography, until casting a dark veil on the meaning of his legendary intransigence. It is in True Lies. This is the humiliation of the character of Bill Paxton by Harry Tasker (Arnold Schwarzenegger). Paxton embodies a somewhat shabby car salesman who, to seduce Tasker's wife (Jamie Lee Curtis), makes him believe he is himself an agent of the government. The lady abandoned by her husband lets himself vaguely approached before Monsieur intervenes and brings poor Bill Paxton back to his position as a liar, an affabulator, a parasite. To give him a lesson, Harry Tasker threatened to assassinate him until the poor fellow was aroused, provoking Arnie's hilarity. "Would a spy pee himself?". In reading Fakrikian's book, I can not help wondering if this supposedly all-powerful Cameron sometimes conceals an unbearable contempt for anything that is of the order of weakness, failure or failure.

In short, back to our (electric) sheep. The metaphor is somewhat obvious, but Cameron in the writer's pen is Terminator, that of the second film, a kind of strong paternal figure lined with a block of pure fascination. And in this hypothesis, it seems equally obvious that David Fakrikian is Edward Furlong, his young admirer. If Fakrikian has gone beyond fifty, he is still possessed by the sacred fire that burns for his idol. We know that biographers often choose their subject to show the world the model to which it aspires in life. James Cameron is undoubtedly this double fantasy in which the author is projected. Through the odyssey of James Cameron, the self-portrait of David Fakrikian is hollowed out. His credo has become his maxim: "to believe in oneself, never to stop, always to advance, even though the world is told around You, and do everything to make your vision come true. " Enjoy!
________________________________________________________________________________________________________________________________________________________
Peter Jackson and James Cameron establish New Zealand company
3/28/2017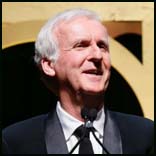 Sir Peter Jackson and James Cameron established a company on March 3, however they are remaining tight-lipped on their latest Kiwi venture.
The pair are often spotted at major film industry gatherings in Wellington, and around the world, so it hasn't come as a shock that they have started a company together.
The company is called PBT New Zealand, and is jointly owned by Cameron's Auckland business, T Base 2, and Jackson's Wellington business, Wingnut Films.
Wingnut Films general manager Dominic Sheehan declined to comment on the business.
"Peter and Fran look forward to commenting about this project at an appropriate time".
Cameron's US company has not yet responded to requests for comment.
Jackson and Cameron's major activities have already overlapped.
Weta Workshop - the special effects and props company part-owned by Jackson - played a major role with Cameron on Avatar, one of the highest grossing films of all time, which was nominated for best motion picture at the 2010 Oscars.
According to company records, Cameron and his wife, Susy Amis-Cameron, reside in Malibu, California, close to his LA firm Lightstorm Entertainment.
However, in 2012, Cameron paid $20 million for two large rural properties in the Wairarapa.
At the time he bought more than 1000 hectares of land, he had a view to moving there "indefinitely" with his family.
Meanwhile Jackson, who is the director of Wingnut Films and co-owner of Weta Digital, resides in Miramar, Wellington with his wife Fran Walsh.
Jackson was awarded a knighthood in 2009, following the success of his film The Lovely Bones.
In 2016, Cameron announced there would be four more Avatar sequels.
New Zealand secured the production of the upcoming Avatar films as part of a deal signed by Cameron, producer Jon Landau, Lightstorm Entertainment, Twentieth Century Fox, and the Government.
The films would be made in New Zealand and Manhattan Beach, California, with digital production work done by Weta Digital.
As part of that deal, at least $500m will be spent in New Zealand making Avatar two, three, and four, and New Zealand will host a red carpet premiere for at least one of the films.

from stuff.co.nz
________________________________________________________________________________________________________________________________________________________
James Cameron on The View, discusses Pandora, Terminator & Titanic
3/15/2017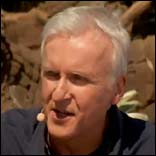 Watch James Cameron on The View talking about Titanic, Bill Paxton, his Terminator movies, Pandora at DisneyWorld and more - https://youtu.be/9BX3b-P1xnk
________________________________________________________________________________________________________________________________________________________
'Avatar II' Won't Arrive For Christmas 2018
3/10/2017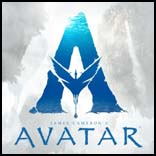 "Well, 2018 is not happening," Cameron told The Toronto Star, adding that a replacement date has not been set. The delay marks the third postponement of the the much-anticipated sequel, which initially was set for a December 2014 release.
"What people have to understand is that this is a cadence of releases," Cameron said. "So, we're not making Avatar 2, we're making Avatar 2, 3, 4 and 5." The last three films in the series were scheduled for 2020, 2022 and 2023 releases; Cameron did not say whether those films would now be delayed.

From deadline
________________________________________________________________________________________________________________________________________________________
Ubisoft is making a new game based on Avatar
2/28/2017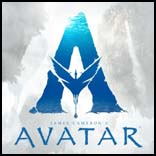 James Cameron's largely theoretical pop culture universe built around his 2009 movie Avatar just got theoretically bigger. Massive Entertainment, Ubisoft's studio based in Malmö, Sweden, is partnering with Lightbox Entertainment and Fox Interactive to create a new Avatar game. The developer announced the project today during GDC 2017.
Ubisoft has already made one game based on the movie; Ubisoft Montreal released James Cameron's Avatar: The Game in 2009. The new game, due out for PC and consoles, will use the Snowdrop Engine, the same in-house engine as Tom Clancy's The Division. Currently, the developer has few other details to share about the project.
Cameron is currently planning four sequels to Avatar, and Ubisoft says the new game will "expand and deepen in the Avatar universe in exciting and innovative ways along with the films." A new game project is the least surprising of Cameron's plans, which already includes a theme park and graphic-novel spinoffs.
Avatar follows a group of humans colonizing a planet called Pandora, home to a species of humanoid, feline-like beings called the Na'vi. It still holds the international box-office record, having made more than $2.7 billion in theatrical release. The film's initial sequel has already been pushed from its original 2016 date to sometime in 2018. Cameron has promised that when the sequels finally arrive, they will make you "shit yourself with your mouth wide open."

From theverge.com
________________________________________________________________________________________________________________________________________________________
James Cameron on Bill Paxton: 'Great Actor, and a Creative Dynamo'
2/26/2017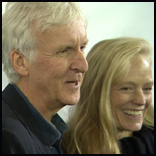 James Cameron, who frequently cast Bill Paxton in the films he directed, has penned a tribute to the late actor following Paxton's death at the age of 61.
Golden Globe-nominated actor dies following complications from surgery
In a statement to Vanity Fair, Cameron wrote, "The world is a lesser place for his passing, and I will profoundly miss him."
"I've been reeling from this for the past half hour, trying to wrap my mind and heart around it. Bill leaves such a void. He and I were close friends for 36 years since we met on the set of a Roger Corman ultra-low budget movie. He came in to work on set, and I slapped a paintbrush in his hand and pointed to a wall, saying 'Paint that!' We quickly recognized the creative spark in each other and became fast friends."
Cameron would later cast Paxton in a series of small but memorable, cult classic parts in several of his films: A punk with a tattooed face in The Terminator, Hudson in Aliens, con man Simon in True Lies and a treasure hunter in Titanic.
"What followed was 36 years of making films together, helping develop each others' projects, going on scuba diving trips together, watching each others' kids growing up, even diving the Titanic wreck together in Russian subs," Cameron continued.
From "Game over, man!" space marines to Mormon polygamists, our favorite turns from the late Southern character actor
"It was a friendship of laughter, adventure, love of cinema, and mutual respect. Bill wrote beautiful heartfelt and thoughtful letters, an anachronism in this age of digital shorthand. He took good care of his relationships with people, always caring and present for others. He was a good man, a great actor, and a creative dynamo. I hope that amid the gaudy din of Oscar night, people will take a moment to remember this wonderful man, not just for all the hours of joy he brought to us with his vivid screen presence, but for the great human that he was."
Paxton died this weekend following complications from surgery. The actor's Apollo 13 director Ron Howard and co-star Tom Hanks also remembered Paxton in separate tweets.
"Bill Paxton was, simply, a wonderful man. A wonderful man," Hanks wrote, while Howard tweeted of Paxton, "A gr8 talent & spirit. His passion contributed so much 2 #Apollo13 & all his wrk. We'll miss the hell out of U Bill."

From rollingstone.com
________________________________________________________________________________________________________________________________________________________
James Cameron Praises Zack Snyder's Movies
2/20/2017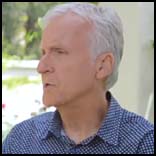 Zack Snyder has gone from being one of the biggest directors to break out of the 2000s era, to one of the most controversial and divisive directors of current times. The filmmaker's unique visual style was perfect for the comic book movie genre, turning films like 300 and Watchmen into cult-hits that faithfully brought comic book pages to life on the movie screen.
After making 300 and Watchmen for DC/WB (and a failed personal project in Sucker Punch), Snyder was handed the keys to the kingdom: launching a DC Movie Universe to rival the one Marvel has built. However, what should've been a slam dunk has proven to be winding and very rocky road; Snyder's Superman reboot film Man of Steel angered a lot of fans for its grim vision of Superman - as did the follow up film, Batman v Superman: Dawn of Justice. Now Snyder has the big Justice League team up film coming down to theaters, determining (maybe once and for all) how his DC movie legacy will be written.
However, even while fans continue to debate the merits of Zack Snyder's directing, there is one filmmaker that is lending some high praise to Snyder's filmmaking abilities: James Cameron.
That's Cameron in an interview passed on by Comic Book Debate about which filmmakers inspired him, and he name drops Robert Rodriguez as well as Zack Snyder as filmmakers whose visual style grabbed his attention, long before they were big names in the industry (speaking to the quality of their work, more than their fame).
It's interesting that Cameron references both Snyder and Rodriguez, as the two filmmakers had major impact on starting the comic book movie era in Hollywood, thanks to Snyder's 300, and Rodriguez's Sin City, two comic books by acclaimed creator Frank Miller, which were adapted into successful films in 2006 and 2005, respectively. It's also interesting that Cameron references his friend who directed Deadpool, Tim Miller, as another inspiring filmmaker. Miller also gained acclaim for making a new sort of comic book movie, making it an official pattern: James Cameron admires the visual language of comic books - which makes it even more interesting that he's never directed a superhero movie.

from comicbook.com

________________________________________________________________________________________________________________________________________________________
Sam Worthington confirms start date for James Cameron Avatar sequels
2/20/2017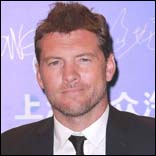 Actor Sam Worthington is about to start work on the blockbuster family sequel to Avatar, but that doesn't mean he likes being in the public eye when not disguised in the blue of his character Jake.
"I don't think it's fun to read about yourself," he shrugs. "I don't think anyone gives a rat's ass what I had for breakfast either, so you won't find me on social media."
It's been eight years since Avatar broke global box-office records and launched Worthington's career, but the 40-year-old Australian actor has finally confirmed a start date of August for the four sequels to be shot concurrently by filmmaker James Cameron.
Although Worthington and director Cameron have kept mum on the storyline, Avatar 2 is reportedly set in the future where his character Jake Sully is married with children to Neytiri (Zoe Saldana)

from stuff.co.nz
________________________________________________________________________________________________________________________________________________________
An In Depth Article on the Stop Motion Terminator
2/20/2017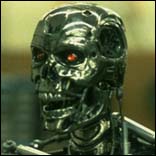 Check out this great indepth article on the stop motion animation and puppet from the first Terminator - https://skynetsarmy.wordpress.com/2017/02/19/an-in-depth-look-at-the-stop-motion-animation-endoskeleton-effects-in-the-terminator/
You can also look at JCO's very own article on the birth and design of the endoskeleton concept - http://www.jamescamerononline.com/endoskeleton.htm

from SkynetsArmy
________________________________________________________________________________________________________________________________________________________
James Cameron's Q&A at Berlin Terminator 2: Judgment Day 3D Premiere
2/19/2017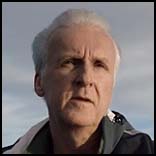 Check out the full video of a very interesting Q&A with James Cameron during the Berlin premiere of Terminator 2: Judgment Day 3D - https://www.youtube.com/watch?v=KsNLXpTLrfw
________________________________________________________________________________________________________________________________________________________
First Look at Dark Horse Avatar Comic
2/9/2017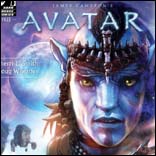 Check out the preview for the upcoming Avatar Comic Book from Dark Horse/Lightstorm Entertainment
https://cdn.bleedingcool.net/wp-content/uploads/2017/02/STL037798-600x922.jpg

https://cdn.bleedingcool.net/wp-content/uploads/2017/02/Avatar-page-001-600x922.jpg

https://cdn.bleedingcool.net/wp-content/uploads/2017/02/Avatar-page-002-600x922.jpg

Free Comic Book Day on May 6th sees the first look at the new Avatar series by Sherri Smith and Doug Wheatley. And here's your first look inside the pages…
Return to the wilds of Pandora and the world of the Nav'i from James Cameron's groundbreaking film Avatar as Jake Sully connects with the flying Toruk, the majestic Great Leonopteryx, by remembering the depth of his bond with his twin brother and great partnerships of history and legend.

from bleedingcool
________________________________________________________________________________________________________________________________________________________
New Official Visit Pandora Website launched
2/9/2017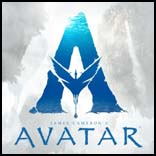 take a look at the Visit Pandora website , https://www.visitpandora.com , created by the team at Alpha Centauri Expeditions (ACE), the exclusive provider of tours to Pandora – The World of Avatar. The website will have all the latest updates, and you can learn more about all things Pandora, including the floating mountains, flying banshees, flora, and animals of the world.
________________________________________________________________________________________________________________________________________________________
Pandora - The World of Avatar Opening Date announced
2/9/2017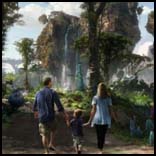 Last year we were treated to some beautiful concept images of Pandora – The World of Avatar during D23 Expo's Destination D: Amazing Adventures, including a look at the Satu'li Canteen dining experience, the Windtraders shop (where you can find Na'vi cultural items, toys, and science kits), and Pongu Pongu (where you can grab a beverage). We also learned about the Na'vi River Journey, where guests will enjoy a bioluminescent rainforest, and the Avatar Flight of Passage where guests will see Pandora atop a Banshee! We were blown away by the gorgeous world, and now we have even more exciting news: The opening date of Pandora – The World of Avatar in Disney's Animal Kingdom at Walt Disney World has been announced: May 27, 2017.
We finally have a date and now we're starting the countdown! Here's the brand new image we were also treated to : https://a.dilcdn.com/bl/wp-content/uploads/sites/25/2017/02/Pandora-Image-2-1200x675.jpg

from ohmy.disney.com
________________________________________________________________________________________________________________________________________________________
Jennifer Connelly Joins James Cameron's 'Alita: Battle Angel'
2/7/2017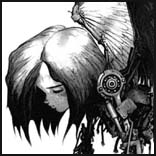 Christoph Waltz, Mahershala Ali and Ed Skrein are also on the call sheet.
Jennifer Connelly has joined the cast of Alita: Battle Angel, James Cameron and Robert Rodriguez's ambitious adaptation of the popular manga graphic novels.
The movie is currently in production in Texas with Maze Runner actress Rosa Salazar playing the title character.
Christoph Waltz, Mahershala Ali and Ed Skrein are also among those on the call sheet for the Fox franchise hopeful.
Rodriguez is directing the pic, while Cameron and his Lightstorm Entertainment partner Jon Landau are producing.
Set in the 26th century, Alita tells of a female cyborg (Salazar) that is discovered in a scrapyard by a scientist. With no memory of her previous life except her deadly martial-arts training, the woman becomes a bounty hunter, tracking down criminals. The action-adventure story is meant to serve as a backdrop to themes of self-discovery and the search for love.
Connelly will play one of the villains.

from holywoodreporter
________________________________________________________________________________________________________________________________________________________
"TERMINATOR 2: JUDGMENT DAY 3D" SOUNDTRACK COMING ON CD AND VINYL THIS MARCH 24TH
2/4/2017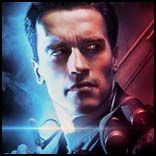 If Terminator fans missed out on buying the iconic soundtrack of "Terminator 2: Judgment Day" back in 1991, fear not. A brand new reissue of the Original Soundtrack Recording of James Cameron's blockbuster hit is coming March 24th
Composed by Brad Fiedel 26 years ago, the legendary music from cinema's greatest sequel will be available both on vinyl and compact disc!

from SkynetsArmy
________________________________________________________________________________________________________________________________________________________
James Cameron Confirms 'Avatar' Sequel Scripts Are Finished & Begin Filming in August
1/31/2017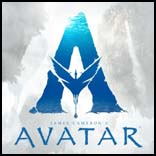 Avatar was revelatory to behold on the big screen, and few movies since have had such colorful bombast to them. And then there are the myriad pleasures and technical accomplishments strewn throughout The Abyss, Aliens, and the first two Terminator films, four of the greatest big-studio sci-fi works of the 1980s and 90s. Right now, however, all attention is on the Avatar sequels, and Cameron took to The Daily Beast this weekend to give an update. Here's what he said:
So how is Avatar 2 coming along? Obviously the first one is the all-time box office champ, so the bar is set pretty high here.
The thing is, my focus isn't on Avatar 2. My focus is on Avatar 2, 3, 4, and 5equally. That's exactly how I'm approaching it. They've all been developed equally. I've just finished the script to Avatar 5. I'm now starting the process of active prep. I'll be working with the actors in the capture volume in August, so I'm booked in production every day between now and then. Our volume is up and running, and everything is designed, and so we're going full-guns right now. I feel like I've been let out of jail, because I've been in the writing cave for the last two years. I'm actually enjoying life. I don't enjoy writing. I wouldn't wish writing on a dog.
This is a pretty big milestone for Cameron, who has been working on these Avatar scripts since he came down from Avatar's Oscar high and probably even before. Now, we'll just have to wait to see how the movies themselves come out over the next few years.
Avatar, mind you, wasn't the only thing Cameron was talking about in this interview. He addressed the rumors of him possibly directing a Star Wars or Marvel movie, to which he said that he wouldn't want to work in someone else's "house," which makes complete sense. He talked about his upcoming NatGeo doc, Atlantis Rising, which will premiere on the network soon and looks pretty engrossing from what's been released of it. And, finally, he came to the topic of famed angry baby and President of these United States Donald Trump, whose war against the environment and human decency has made Cameron particularly furious, cynical, and bewildered. "These people are crazy," Cameron said when speaking of Trump and Scott Pruitt, while also referring to our current society as "the biggest freakin' idiot civilization in history" in relation to how we treat Earth. It's hard to argue about that reasoning but…oh, who am I kidding? There's no arguing that reasoning at this point

from dailybeast
________________________________________________________________________________________________________________________________________________________
James Cameron Reveals Why Jack Had to Die
1/31/2017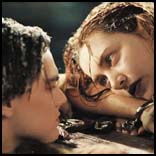 It's a question that's plagued Titanic fans since the beginning: Couldn't Rose have made some room for Jack on that floating door instead of leaving him to die in the icy water?
After 20 years and $2 billion at the box office, director James Cameron finally has an answer: Nope.
"Look, it's very, very simple," he told The Daily Beast in an interview published this week. "You read page 147 of the script and it says, 'Jack gets off the board and gives his place to her so that she can survive.' It's that simple."
Cameron goes on to reference the TV show Mythbusters, whose hosts tackled the Rose-Jack door conundrum back in 2012. In that episode, they found that Rose (Kate Winslet) and Jack (Leonardo DiCaprio) could have survived together on the raft by using their life vests to keep the door propped up. Cameron, who appeared at the end of the episode, said the hosts were missing the point: "The script says Jack dies, he has to die. Maybe we screwed up. The board should have been a tiny bit smaller. But the dude's going down."
In his recent interview, he explains that it would have taken an agonizing five to 10 minutes for hypothermia-stricken Jack to have removed his life vest, remove Rose's life vest, swim underwater, and find a way to properly attach the vests to the raft. (Interestingly, Jack wasn't wearing a life vest in the movie, but whatever.)
"[Jack's] best choice was to keep his upper body out of the water and hope to get pulled out by a boat or something before he died," Cameron says, adding playfully that the Mythbusters hosts are "fun guys" but "full of s**t."

from fortune.com
________________________________________________________________________________________________________________________________________________________
ATLANTIS RISING will have its world premiere, this coming Sunday
1/26/2017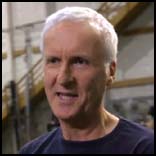 ATLANTIS RISING will have its world premiere, this coming Sunday, January 29 (9PM EST/8PM CST) on the National Geographic Channel in the United States.
ATLANTIS RISING follows executive producer and Oscar-winning legend James Cameron; three-time Emmy-winning filmmaker Simcha Jacobovici; and a group of archaeologists, scientists and historians as they set out to unravel the mystery of the lost city of Atlantis.
Check out the trailer: https://www.youtube.com/watch?v=mV446K6d_m8
________________________________________________________________________________________________________________________________________________________
Cameron links find of bronze-age anchors to lost city of Atlantis
1/25/2017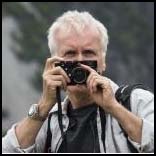 TITANIC director James Cameron thinks he's found Atlantis. His documentary team has stumbled upon a cluster of six 4000-year-old anchors just outside the entrance to the Mediterranean.
Myth? History? Or just a good storytelling opportunity?
The idea of an advanced ancient civilisation lost to history certainly has eternal appeal.
It's certainly been a favoured subject among documentary makers.
Now Oscar-winner James Cameron joins them.
His National Geographic series Atlantis Rising goes to air in the United States this weekend.
Suitably, he's got a tantalising find to pin his narrative upon
MEGA-MYTH
Is there more to Atlantis than just an ancient fireside tale?
The idea exploded among the modern popular imagination with pseudoscientific books such as Erich von Daniken's Chariots of the Gods in 1968 and, more recently, the likes of Fingerprints of the Gods by Graham Hancock.
Atlantis has been linked to just about everything: The pyramids were really an astral power station to charge its technology. Its survivors seeded just about every ancient civilisation. It was buried under Antarctica's ice (or off the Bahamas, or Japan, or just about any mysterious place).
There are more plausible, though equally unproven, theories.
It could be a distorted memory of the Black Sea Flood which saw a vast swath of Europe engulfed about 5600BC. Or a memory the Minoan palace vaporised on the island of Santorini erupted, sending tsunamis through the Eastern Mediterranean at some point around 1600BC.
That last one looks particularly enticing.
But the fact remains all we really have is a few throwaway lines included in two moral tales written by the Greek philosopher Plato. Most academics feel this was likely to have been an allegorical warning to the then vibrant city-state of Athens not to turn its back on the gods.
CAMERON'S TWIST
Oceanic explorer Robert Ballard beat Cameron to the Titanic in 1985. Now Cameron's attempting to go one better.
"We set out to investigate the most interesting theories that argue that there is some kind of history behind the myth of Atlantis," Cameron says.
Expedition leader Richard Freund (an archaeologist from the University of Hartford) is more ebullent: "This is the world's most sophisticated and extensive search ever made."
From news.com.au
________________________________________________________________________________________________________________________________________________________
Berlin Festival Adds Digitally Restored 'Terminator 2,'
1/19/2017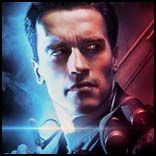 The newly restored, 3D version of James Cameron's Terminator 2: Judgment Day will have its world premiere at the Berlin Film Festival this year as part of the Berlinale Classics lineup.
The 3D conversion of Cameron's 1991 action blockbuster was carried out by the director's Lightstorm Entertainment shingle together with DMG Entertainment and distributor StudioCanal, which will handle the rerelease of the film. The move follows the successful 3D restoration and rerelease of Cameron's Titanic in 2012, which grossed an additional $200 million in its 3D version.
"Famous for its one-liners, Terminator 2: Judgment Day set a new bar for special effects and became a cult film. We're very pleased to be celebrating the release of the new 3D version of the classic here in Berlin," said festival programmer Rainer Rother.
From hollywoodreporter.com
________________________________________________________________________________________________________________________________________________________
Cameron Teams with AMC for Documentary Series About Science Fiction
1/16/2017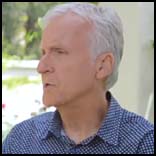 Science fiction cinema wouldn't be what it is today without James Cameron. Not only has the director's work on movies like The Terminator and Aliens influenced countless filmmakers today, but his advancements in visual effects and technology behind the scenes have made once seemingly impossible dreams come to life on the big screen. And now, he'll chronicle the evolution of the genre he helped influence in a new documentary series.
At their Television Critics Association winter tour panel, AMC announced that they were teaming with James Cameron for a new documentary series that will chronicle the origins of science fiction, from being a cult genre to a pop culture phenomenon.
The Hollywood Reporter was on hand for AMC's announcement of the series that is tentatively called James Cameron's Story of Science Fiction, which could probably use a better title. According to the trade, the series "introduce one of the 'big questions' that humankind has contemplated throughout the ages and reach back into sci-fi's past to better understand how our favorite films, TV shows, books and video games were born and where the genre — and our species — might be going in the future."
So much of sci-fi has influenced real life technology, from cell phones to computers (which are essentially the same thing now) to space travel and much more. Examining the history of the genre and how its various forms have impacted society should prove to be fascinating for all the sci-fi fans out there, especially with the perspective of James Cameron and some of his fellow writers and filmmakers bring on the table.
Here's what Cameron had to say about the project:
"When I was a kid, I basically read any book with a spaceship on the cover and I saw 2001: A Space Odyssey many, many times. The movie inspired me to become a filmmaker. I liked the special effects, but I really loved the ideas and the questions behind them: How will the world end? Will technology destroy us? What does it mean to be human?
These are subjects sci-fi has never been afraid to tackle. With this series, we are going back to the origins of sci-fi, following the DNA of these ideas back to the source. Without Jules Verne and H.G. Wells, there wouldn't have been Ray Bradbury or Robert A. Heinlein, and without them, there wouldn't be [George] Lucas, [Steven] Spielberg, Ridley Scott or me. As a filmmaker who specializes in science fiction, I'm interested in exploring the struggles and the triumphs that brought these incredible stories to life and seeing how art imitates life, as well as how science fiction imitates and sometimes informs science."
Sounds like something that will be worth watching on AMC. However, we'll be waiting a little while before we get to see it because it's not slated to arrive until sometime in 2018
From slashfilm.com
________________________________________________________________________________________________________________________________________________________
"TERMINATOR 2: JUDGMENT DAY 3D" AUSTRALIA RELEASE MONTH CONFIRMED
1/11/2017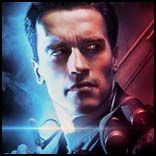 Terminator fans around the world have anxiously been waiting for official worldwide release dates to be announced for Studiocanal & DMG Entertainment's 25th Anniversary theatrical re-release of "Terminator 2: Judgment Day" with a brand new 3D conversion supervised by none other than James Cameron himself. Well it appears the fans in Australia will no longer have to wait.
According to Studiocanal's latest release schedule (updated the 12th of December, 2016), "Terminator 2: Judgment Day 3D" will be theatrically released in Australia this April 2017.
While the specific day in April 2017 is still undetermined, this is the first time we have ever learned (in any continent) the exact month T2 in 3D will be released theatrically to the public. In regards to Australia, now we know. We hope release dates for the rest of the world will be announced soon.
From skynetsarmy.com
________________________________________________________________________________________________________________________________________________________
James Cameron writes in support of Marianas Trench Sanctuary
1/9/2017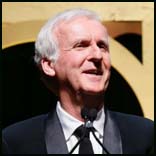 (Press Release) — James Cameron, director of Hollywood blockbusters "Avatar," "The Abyss" and "Titanic," has penned a letter to President Barack Obama asking him to "finish the work of protecting the Mariana Trench Marine National Monument through a national marine sanctuary designation."
Cameron is also the only human to ever dive solo to Challenger Deep in the Mariana Trench, the deepest point in the world's ocean.
The letter states that the Obama administration has built a legacy of ocean protection unrivaled by any president in American history. The letter also points to the role of the ocean as the planet's largest ecosystem and crucial role as a climate regulator.
"Large, strongly protected marine reserved have emerged as important policy solutions which carry the dual benefit of both marine climate change mitigation and adaptation strategies," wrote Cameron. "By increasing ocean health, strongly protected marine reserves are one of the most efficient means to protect Earth and its climate."
The International Union for Conservation of Nature recommends protecting 30 percent of the ocean.
"We are thankful to Mr. Cameron for helping us bring more protection to the Mariana Trench," said Ignacio Cabrera, Chairman of the Friends of the Marianas Trench. "His dive in 2012 shone a bright light on our unique and globally significant natural resources, now he is helping us bring attention to the need to protect it for our kids and their kids."
In September, Gov. Ralph Deleon Guerrero Torres and U.S. Congressman Gregorio Camacho Kilili Sablan wrote to President Obama, kicking off a local effort to bring the NOAA Sanctuary program to the Northern Mariana Islands.
The plan has raised the ire of the vice chair of the controversial Western Pacific Regional Fisheries Management Council, who argues that industrial fishing and deep sea mining are a better use of these rare ecosystems and natural resources (Marianas Variety online comments, Jan. 6, 2017). However, the plan enjoys the support of nearly every elected official in the Northern Mariana Islands, including the Legislature, mayors, and municipal council members.
From mvariety
________________________________________________________________________________________________________________________________________________________
Watch James Cameron Tour His Avatar Theme Park
12/26/2016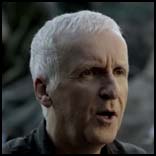 It's been seven years since Avatar was released, and the wait continues for Avatar 2 to hit theaters, which is now expected to be in late 2018. However, Pandora will be accessible to the public even earlier...in a way. It was announced in 2015 that an Avatar-themed area would be added to the Animal Kingdom at the Walt Disney World Resort in summer 2017, and in last month, we got our first look at one of the Na'vi residents. As a fun Christmas treat, a cool tour of the upcoming attraction has been uploaded, and it clearly blew director James Cameron's mind.
While not all of Pandora: The World of Avatar has been finished yet, a new video on the Disney Parks YouTube channel provides fans a first look at the attraction. Needless to say James Cameron, the man who created over 20 years ago and is directing these movies, was able to personally see the work being done, and it's safe to say he's impressed. The video combines peeks at the physical setting that's been built so far with concept artwork and clips from the 2009 movie, and the overall result is staggering. Joe Rohde, the Senior VP Creative at Walt Disney Imagineering, called the project, a "custom designed, complex, programmed piece of show equipment." In layman's terms, Disney isn't skimping to make this all look at realistic as possible, and the folks who came together to work on the attraction included digital design artists, structural engineers and robotics technicians.
Some of the highlights attendees can expect on the Avatar attraction include the Na'vi river journey, flying over the landscape of Pandora and walking underneath the jungle planet's mountains. While we won't know until how the final product will look for approximately another half year, this video does a goo job of demonstrating how immersive of an experience it will be. James Cameron even admitted that despite creating this mythology and knowing all the mechanics and engineering that went into the construction, he's amazed by how it's all come together. Of course, this is just one of many additions that are coming to the Disney Parks soon. Both the California and Florida branches are having a Star Wars Land installed, and Toy Story-themed areas will be added to both Hollywood Studios and the new Disney park in Shanghai, China.
As for the continuing Avatar cinematic experience, Avatar 2 is expected to arrive in theaters on December 21, 2018, and three more movies are set to follow in the years after. If you're eager to "explore" Pandora before then, start planning a trip to Disney World for next summer so you can be one of the attraction's first visitors
WATCH THE VIDEO HERE
From cinemablend
________________________________________________________________________________________________________________________________________________________
Site Update: Terminator Printed Media sections
12/26/2016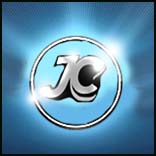 The Terminator and T2 Printed Media sections have been upgraded. You can view the section on The Terminator licensed comic books here and the section on the T2 licensed comic books here
________________________________________________________________________________________________________________________________________________________
Cameron Wants His Avatar Sequels to Inspire Environmental Activism: 'Climate Change Is Happening Right Now'
11/16/2016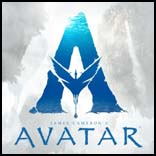 Even the self-proclaimed "King of the World" is concerned about the future — but maybe James Cameron's next round of Avatar films can help inspire action and solutions.
When he isn't making some of the biggest box-office blockbusters of all time, the writer-director-producer (The Terminator, Titanic, Avatar) turns his focus to the environment. As an enthusiastic undersea explorer, Cameron, 62, admits he fears that expected upcoming changes in the government's priorities could signal perilous times ahead for the planet.
"I think it's exactly as bad as it could possibly be right now," Cameron told PEOPLE Tuesday before hosting the 40th Annual Rolex Awards for Enterprise at Hollywood's Dolby Theater, a gala event in which the elite timepiece maker honors men and women who are pioneering scientific breakthroughs.
In the wake of the recent presidential election, Cameron said he's feeling pessimistic about the future of recent advancements in environmental policy. "I was hoping that this would be a pivot in history where we'd finally really energize and move forward, take the momentum that's been gained, hard won over the last few years, and move forward," he said. However, "we just got hit in the teeth with a brick."
But if the government won't be part of the solution to escalating environmental woes like climate change, he's hoping to inspire audiences to action through his film and television projects.
"Personally, I no longer believe in political solutions," he said. "As a storyteller, as a media guy, I'm now going to put all my energy into telling this story at a grassroots level," he said. "We've just seen democracy in action, I think not for the betterment of the world, but for the worse. And we need to get democracy in action for the betterment of the world. So I intend to be as loud a voice as I can be in helping people understand that these challenges affect them."
One of those influential projects, he suggests, could be the upcoming continuation of Avatar, his record-shattering 2009 sci-fi film featuring themes of environmental protection that he wrote and directed. Cameron has four Avatar sequels in development, with the first scheduled to be in theaters by 2018.
"It's a fictional format and it's primarily entertainment," he noted. "But the first film, I don't think it preached [conservation]. I don't think it told you specifically what to do, but what I do think it did was remind us how important nature is to us, in our kind of true hearts as human beings, and how we're drifting away from it. And when it's out of sight it's out of mind, and we're systematically destroying it."
"I think Avatar allows us to reconnect spiritually," Cameron continued. "And then all of our other activities with documentaries and so on will be about giving people actual, proximal things that they can do."
Among his non-fiction projects he's producing is Showtime's Emmy-winning documentary series chronicling increasing evidence of global warming.
"This is not some hypothetical thing, and it's happening," he said. "Climate change is happening right now. Hopefully we'll get another season or two from that. It's about communication at this point."

from people.com
________________________________________________________________________________________________________________________________________________________
Sigourney Weaver, James Cameron and Gale Anne Hurd surprise the Aliens Live audience
11/14/2016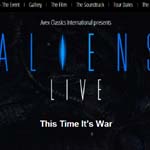 Aliens Live enjoyed its World Premiere on Nov 6th and the fan reaction was overwhelming. Every time a memorable scene or piece of dialogue was played out onscreen, there were loud roars of applause and approval from the capacity crowd. You almost forget just how many great lines Bill Paxton has in that movie!
The evening came to an emotional end with an extra special surprise. Aliens director and cinema legend James Cameron took to the stage with lead star Sigourney Weaver and Producer Gale Anne Hurd. They joined conductor Ludwig Wicki and the Royal Philharmonic Orchestra to pay tribute to the late composer James Horner and to take a final bow to celebrate this amazing 30th anniversary event. The crowd went crazy, and it was a particularly nice touch for Horner to get a rousing tribute.

from Entertainment Focus
________________________________________________________________________________________________________________________________________________________
James Cameron's "Years of Living Dangerously" Season Two Premiere
11/10/2016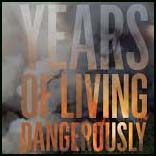 On Thursday, November 10th, at 6:30PM, Inspiration of Sedona will present a free Arizona premiere screening of National Geographic Channel's season two of James Cameron's Emmy award-winning documentary series "Years of Living Dangerously," followed by an open, public discussion. You are invited to see season two's episode two, Gathering Storm, of this exciting, critically acclaimed documentary series. For more information, visit yearsoflivingdangerously.com. View trailer at http://channel.nationalgeographic.com/years-of-living-dangerously/videos/flooding-in-miami/. Episode two features Jack Black and Ian Somerhalder. If nothing is done to curb carbon emissions, Miami is in danger of being underwater by the end of the century. Jack Black is there to find out if and how the city and other low-lying coastal areas can survive rising seas. He finds a political and business community in denial and talks to a few lone legislators, residents, activists and scientists trying to do something before it's too late. Ian Somerhalder journeys to the Bahamas to investigate the future threat of superstorms, caused by rising sea temperatures, whose devastating effects could reach biblical proportions. At the Woods Hole Oceanographic Institute, he joins scientists on a deep dive to explore blue holes, underwater caves that have collected the remnants of past storms for centuries. Produced in collaboration with The Years Project and from executive producers James Cameron, Jerry Weintraub and Arnold Schwarzenegger, "Years of Living Dangerously" once again features some of Hollywood's biggest influencers who are passionate about environmental issues, and it reveals emotional and hard-hitting accounts of the effects of climate change from across the planet. These Hollywood actors and producers act as correspondents that give first-person accounts from locations — some shockingly close to home, others in far-flung corners of the globe — where the effects of climate change are most prevalent. They cover crucial issues, like severe hurricanes, deforestation, the solar energy crisis, climate migrants, historic droughts and the rapidly increasing extinction rate of our planet's wildlife. The result is a gritty and raw look at not only how our species has impacted our planet but also how we can save it for future generations. The first season was hailed as "the most important television series ever," "unexpected, character-driven stories" and "compelling, and frankly terrifying." "Years of Living Dangerously" won the 2014 Emmy award for Outstanding Documentary or Nonfiction Series and was executive produced by James Cameron, Jerry Weintraub and Arnold Schwarzenegger, along with Emmy-winning "60 Minutes" producers Joel Bach and David Gelber, and climate expert Daniel Abbasi. This premiere screening comes to Sedona at a time when the City of Sedona is currently looking at a number of ways to fulfill having sustainability as a fundamental goal of its community plan

from cvbugle
________________________________________________________________________________________________________________________________________________________
Terminator 2 3D to screen this weekend
11/3/2016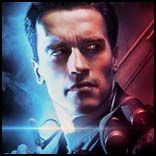 Every year, the American Film Market (AFM) in Santa Monica, California is the premiere global marketplace where Hollywood's decision makers and trendsetters all gather under one roof. Unlike a film festival, the AFM is a marketplace where production and distribution deals are closed. In just eight days, more than $1 billion in deals will be sealed (on both completed films and those in every stage of development and production) making AFM the must-attend industry event.
There will be roughly 700 screenings this year of approximately 400 films, and one of those new films will be the much anticipated "Terminator 2: Judgment Day 3D"! Screening two shows only this weekend, a lucky group of people that work in the film industry will be the first ones to see James Cameron's legendary film in all its 3D glory! Here are the T2 AFM Screening Times:
Friday, Nov. 4th : 1:00 PM – ArcLight Screening Room #1
Saturday, Nov. 5th : 11:00 AM – ArcLight Screening Room #7
While a select few can see it as early as tomorrow, unfortunately the regular movie going audiences and Terminator fans will still have to wait until 2017 to see "Terminator 2: Judgment Day 3D".
What is also interesting is one source reported the T2 in 3D screenings to be 157 minutes in length! Does this mean director James Cameron authorized a 3D conversion of his Special Edition?
As most fans are aware, the original 1991 theatrical and home video release of the blockbuster hit "Terminator 2: Judgment Day" had an approximate running time of 137 minutes (2 hours, 17 minutes). However, two years later in November 1993, James Cameron officially released a Special Edition Director's cut of T2 on home video which restored over 15 minutes of previously unseen footage resulting in an extended 153 Minute version of the film.
It is important to remember that there is an expectation of additional credits that will be tacked to the end of T2 in 3D, acknowledging all the hard workers who made this new 3D version of T2 possible. These 3D extended credits could explain the additional 4 minutes of length past the Special Edition running time (which results in the 157 Minute reported total).
Could this be our confirmation of which version of T2 we can expect in theaters next year?

from SkynetsArmy
________________________________________________________________________________________________________________________________________________________
Cameron Promises Innovation in 'Avatar' Sequels
10/29/2016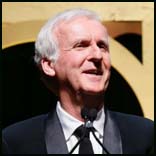 James Cameron promised to "push" innovation in service of storytelling in his Avatar sequels as he accepted an honorary membership in the Society of Motion Picture and Television Engineers on Friday night during the society's black-tie Centennial Gala. The distinction is the society's highest honor and has been reserved for such influencers as Walt Disney, Ray Dolby and George Lucas.
For the sequels to Avatar — the most successful movie ever made — the filmmaker, tech innovator and explorer said, "I'm going to push. Not only for better tools, workflow, high dynamic range and high frame rates — the things we are working toward. I'm still very bullish on 3D, but we need brighter projection, and ultimately I think it can happen — with no glasses. We'll get there."
VFX pioneer and motion picture innovator Douglas Trumbull also was awarded the SMPTE Progress Medal, the society's most prestigious award, during the ceremony at the Dolby Ballroom at Hollywood & Highland.
The program, hosted by actor John O'Hurley, celebrated the pioneering spirit and innovation of motion picture and TV engineers, highlighting advances of the past century from the first recorded images to virtual reality. During the ceremony, Cameron, Trumbull and others emphasized that science influences art by giving filmmakers the tools they need to tell their stories.
Cameron told the estimated 500 guests that movie "magic has to amaze … and that involves constant creation of new tools and techniques. The audience's eyes adjust to what we did, and so we need to up our work."
The director — who was presented with his honor by his Avatar VFX supervisor, four-time Oscar winner Joe Letteri — received enthusiastic applause as he told the room full of tech experts, "You're my peeps. … To be acknowledged by engineers is so much more meaningful to me, truthfully, than all the glitz of the artist side of Hollywood. … I like sitting in a room with a bunch of smart people and solving technical problems."
He also gave a shout-out to his fellow honoree, saying Trumbull's VFX on 2001: A Space Odyssey inspired him to become a filmmaker.
Accepting his award from four-time Oscar-winning VFX pioneer Richard Edlund (Star Wars), Trumbull — who is launching his MAGI Pod system that supports 4K, 3D at 120 frames per second in an effort to draw people out of their houses and into theaters — also addressed evolving cinema technology. He noted that Ang Lee's Nov. 11 release Billy Lynn's Long Halftime Walk, which used an approach to 4K, 3D at 120fps, is "getting mixed reviews because this is shocking a lot of reviewers. … They don't quite know what to do with it." But he reminded the crowd that "2001 got terrible reviews when it opened." Today, Stanley Kubrick's sci-fi classic is revered as one of the most influential films of all time.
Trumbull asserted to applause, "It's time to give [new cinema technology] a chance, because everything is changing."
One of the reasons influential filmmakers such as Lee and Cameron are exploring high frame rates (HFR) is to learn how this tool might reduce or eliminate the issues in 3D that can cause viewing discomfort.
Speaking with The Hollywood Reporter on the red carpet, Cameron elaborated: "I think [high frame rates] is a tool, not a format. I think it's something you want to weave in and out and use it when it soothes the eye, especially in 3D during panning, movements that [create] artifacts that I find very bothersome. I want to get rid of that stuff, and you can do it through high frame rates.
"In terms of that kind of hyper clarity, there may be some films that benefit from it," he continued. "But I feel you still have to have a little bit of that veil of unreality that comes with [today's commonly used] 24 frames per second. This is my conclusion now. I don't think you do it wall-to-wall, I think you do it where you need it."
As for the sequels to Avatar, Cameron said in addition to HFR, he's working on "HDR, 4K for native stereo reduction, all the plethora of things we can do with CG that we couldn't do or were so difficult. I'm going to need a lot of water [simulations], dynamics sims. And merging water, air, fire, all that sort of stuff together into complex simulations is going to be essential for the Avatar films."
He asserted: "Movies are going to look better than they've ever looked. They already do and they are going to continue [to look better]. Anything we can imagine, we can put on the screen."
from hollywoodreporter
________________________________________________________________________________________________________________________________________________________
Ads on the site
10/11/2016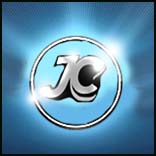 If you notice on any page or article a sentence thrown in that is obviously an ad, don't get bothered by those. There are very few of them on the site and we're currently working on it
________________________________________________________________________________________________________________________________________________________
NO ARCHIVE (SORRY WE DON'T ARCHIVE NEWS-LATEST HEADLINES ONLY)